Get an awesome score on your DAT
Use DAT Bootcamp's high-yield practice tests, lecture videos, and study strategy to get an awesome DAT score.
60+ Exam-Like Practice Tests

700+ HD Strategy Videos

4670+ High-Yield Questions
Simulate the actual DAT with our exam-like tests
No software needed. Get a realistic DAT testing experience entirely through your internet browser.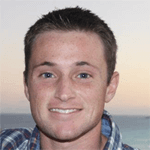 "DAT Bootcamp had, hands down, the most representative DAT practice tests around. Look at the increase in my scores."
Master chemistry with Dr. Mike's Videos
330+ HD lecture videos tailored exactly to what is tested on the DAT.
And I'm always here to help
Learn more about me, Ari, creator of DAT Bootcamp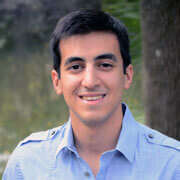 While I was preparing for the DAT, I felt that a lot of the DAT prep material wasn't up to par. The DAT market is too small for big prep companies to care about, so they recycle their MCAT material and slap a "DAT" label on it. I had to use several different products – practically one for each section on the test – and it still was not an accurate representation of the real exam. As a result, I had to work a lot harder to score high on the DAT.
DAT Bootcamp is designed to bring together the tools you need to succeed on the DAT for an affordable price. I'm always here to answer any questions you may have!