This is part three of a three part series. Read part one, part two.
Visit our Admissions page below to learn more about how we can help you get accepted to dental school!
We'll continue evaluating our personal statement from last week and show you how to turn an average essay into an excellent one.
Sample Personal Statement: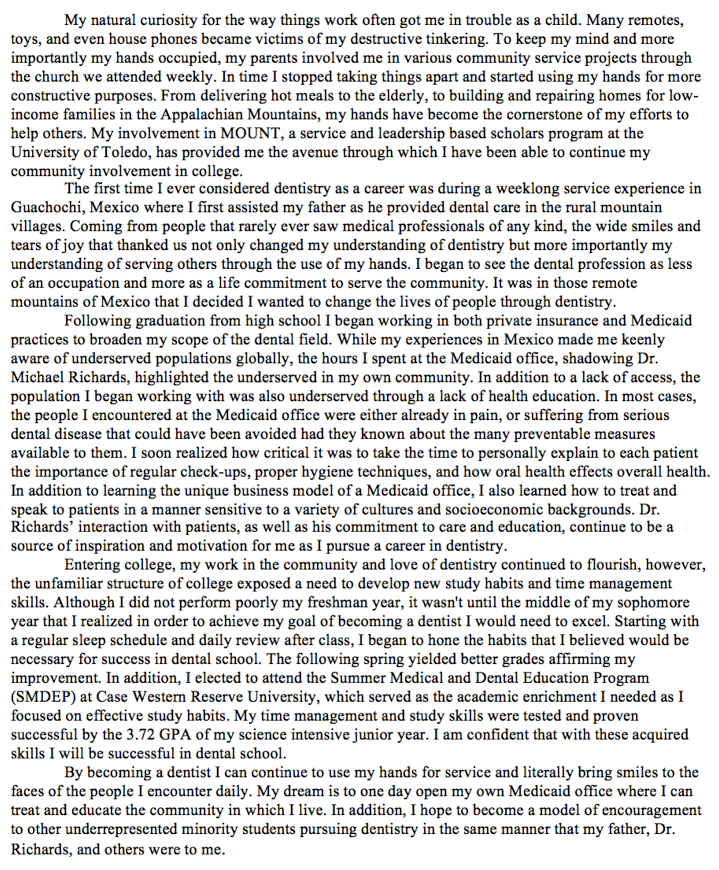 The sample essay has now been revised and edited below. Our editors refine your essay so that the original voice remains and it is ready-to-submit after we return it to you. It is extremely important that your personal statement describes the same person that you convey during your interview.
A concise thesis statement is added to the sample essay in order to improve the essay's overall organization and flow. The applicant does a nice job of addressing his changed study habits without detracting from the rest of the essay. The reasons for wanting to become a dentist are portrayed throughout the essay while the applicant sheds insight on his background and personality. Some of the original word choice and language are changed to create a more concise essay.
Revised Personal Statement: