Interview & Application Help
Becoming a dentist is difficult, but getting accepted to dental school doesn't have to be. Our systematic approach allows us to workout weaknesses and leverage your strengths to create a competitive advantage that will maximize your chances of acceptance.
Our Services
When you choose to work with us, our experts will ensure that your expectations are met and your direction is clear. We develop a customized plan for each client and offer our support, feedback and guidance along the way to yield the best results.
Personal Statement ($597)
What's Included:
Phone & e-mail access to your personal statement specialist
Initial voice call includes:

Brainstorming ideas and formulating an outline
Personal statement review outlining what can be improved, fixed and highlight of any red flags

Unlimited* rounds of critique and editing
Sentence structure optimization
Final round of editing and polishing
The personal statement is a very crucial aspect of your application as it not only gives insight into the type of person you are, but the type of dental student you will be. The personal statement is usually one of the first pieces of information the dental school admissions committee reviews and therefore, it is extremely vital that you present yourself in the best light.
The personal statement service is a personalized, comprehensive package. This service includes unlimited* rounds of critique and editing. We review your personal statement one sentence at a time, top to bottom. We'll give you advice, suggest revisions of certain ideas or sentences, and point out any red flags. You will also have 1-on-1 access to our in-house expert via appointments should you need additional guidance. Whether you just need an expert's eyes to review your statement, or are just starting out with a rough draft, this service will ensure you will remain memorable in the eyes of the admissions committee.
Please note: We do not write your personal statement for you. We help you with idea generation, outline and/or revision of an already written personal statement.
Get a Personal Statement Review
Personal Statement Express Overview ($167)
What's Included:
Email access to your personal statement expert
Fast turnaround time (48 hours)
Perfect for those seeking quick expert advice
Are you nearly done with your personal statement and simply want someone with experience to give you some feedback? The Personal Statement Express Overview does just this. Our application expert will carefully review each paragraph and provide some general thoughts, comments and suggestions. Following the review, you will also be given a personal statement rating out of 10 to give you an idea of where you stand.
Please note: This is not the personal statement review package. This is a single review service. We do not write your personal statement for you. We help you with idea generation and outline of an already written personal statement.
Get a Personal Statement Express Overview
Application Critique ($597)
What's Included:
Email and phone access to your admissions expert
Review of all essay prompts on the AADSAS application*:

Disadvantaged Consideration Essay
Description of Childhood Residency
Educational Interruption Essay
Reapplicant Essay
Manual Dexterity Essay
Personal Statement
Experiences (up to 10)
School Secondary Questions/Essays (up to 10 essay prompts)

Identification of red flags and areas of weakness
Customized critique and suggestions for improvement
Application rating out of 10
There are so many angles to the application that it's easy to overlook the details, dismiss important aspects of the application or make mistakes. The Complete Application Critique will offer you peace of mind knowing that you're presenting a solid application.
We will carefully review all of your responses and leave no stone unturned. Following our review, we will provide you with feedback, suggestions for improvement and our overall thoughts on your application. From there we will set up a 1 hour phone call where we can discuss your next course of action.
Please note: This service does not offer any editing or revisions; it is not a substitute for each of the other services we offer (Personal Statement Review, Experience Review, School Secondary Essay, etc.)
Get an Application Critique
School Selection ($247)
What's Included:
30 minute video/phone session with our in-house expert to determine which schools are the best fit for you and compile a school list that makes sense
There are 66 dental schools within the United States and another 10 in Canada. Each dental school program looks for certain characteristics in their applicants. Do you know which schools are a good fit for you?
The school selection service includes a 1-on-1 video sit-down for 30 minutes to determine which schools are a good fit for you and which aren't. Our in-house expert will customize a dental school list based on your needs with the information you provide us. Our admissions expert will explain the pros and cons of each school you're applying to and have a customized school list put together just for you.
Get help with School Selection
Secondary Application ($247 per school)
What's Included:
Phone & e-mail access to your application specialist
First round of critique
Second round of critique and editing
Final round of editing and polishing
With the competition ever increasing for dental schools across the country, every aspect of the application becomes ever more crucial to the outcome. The secondary application holds an immense weight in admission decisions because it is tailored to each particular school. Answering the questions thoughtfully will greatly increase your chances for securing an interview spot.
The secondary application service is personalized to your needs. Whether you would like us to review just a few questions or go over all of your secondaries, we are here to help. Our in-house experts are very knowledgeable about the type of answers dental schools want to see. Each school looks for different characteristics and while one school may find your answer to be satisfactory, another may not.
Our expert will read the answers to the secondary application, critique it, and recommend any changes that may need to be made. After the initial round of review, your revised secondary application will go through another set of critique and editing. Lastly, your answers will get one last lookover and a final polish will take place before your secondary application is ready for submission.
Please note: We do not write secondaries for you. We help you with idea generation, outline and/or revision of already written answers.
Get a Secondary Application Review
Experience Review (10 experiences for $247)
What's Included:
Phone & e-mail access to your application specialist
Removal of red flags
First round of critique and editing
Second round of critique and editing
Final round of editing and polishing
Applying to dental school is difficult, and with expectations of applicants increasing every year, each component becomes that much more crucial to ensure a solid complete application is submitted. The experiences section of your application is another important section where interview offers can be determined from.
Our expert will carefully review each experience on your application and identify any changes that may need to be made. This package includes an initial round of critique and direction guidance, followed by a second round of critique with editing. Lastly, another review of your experiences will ensure you are putting your best foot forward this application cycle.
Please note: We do not write your experiences for you. We help you with idea generation, outline and/or revision of already written answers.
Get an Experience Review
Interview Coaching Package ($297)
What's Included:
Phone & e-mail access to your interview specialist
30 minute interview protocol overview
2 hours of 1-on-1 mock interview video sessions with critique
Multiple mini interview, traditional, panel & group interview covered
School-focused interview option
Common questions with sample responses practice sheet provided
Assistance with formulating answers
Additional interview hours can be scheduled at an hourly rate
The last hurdle to overcome prior to an acceptance is the dental school interview. The interview holds immense weight on determining your admissions outcome. Are you ready for the challenge?
The Interview Coaching Package is put together to remove any doubt at your interview. Your specialist will review interview protocols, provide you with a common question sheet and answer any questions you may have. From there, you have 2 hours of 1-on-1 interview time available to schedule. During your interview sessions, you can choose to tailor your interview sessions towards school-specific interview formats or practice all of them. We offer critiques and make suggestions on how you can improve your responses. We cover all interview formats including MMI, traditional, panel and group interviews. Should you want additional interview practice, an hourly rate will be provided.
Get Interview Coaching
Meet the Experts
At Team Bootcamp, our team has gone through a rigorous screening and selection process allowing us to handpick only the most talented experts to help you.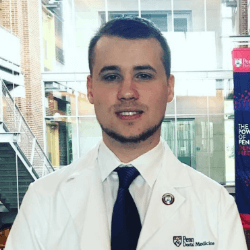 Alexander Takshyn graduated from York University magna cum laude with a specialized honors in Kinesiology. He was accepted into numerous highly competitive dental school programs as an international applicant and went on to pursue his DMD degree with scholarship at the University of Pennsylvania School of Dental Medicine.
Alex joined Team Bootcamp as part of the marketing and social media team back in 2018. As his enthusiasm to empower future pre-dental students grew, he published the complete guide on "How to Get Into Dental School," referenced by hundreds of students to this day. He proceeded to lead numerous webinars on the dental school application process with thousands of hours of view time. Following his passion, he went on to lead the admissions services at Team Bootcamp and helped hundreds of applicants achieve their dreams of attending dental school.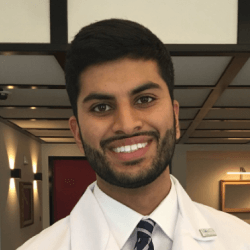 Sanam Desai completed his BS in Biology in 2017 at the University of Georgia while also completing his requirements for graduation from the UGA Honors College. He is currently a third year dental student at the Columbia University College of Dental Medicine conducting research with neurofeedback-assisted mindfulness devices to help dental professionals deliver the highest standard of care. He plans to complete a general practice residency upon completion of his degree.
Sanam has spent a great deal of time navigating the dental school admission's process and is excited to share his knowledge to help prospective students achieve their dreams. He is currently the Vice President of the Academy of General Dentistry at Columbia and serves as a mentor for pre-dental students through the American Dental Education Association. In his free time Sanam plays basketball, listens to music, and spends time with his friends.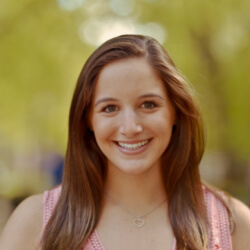 Julie Berenblum graduated from Yale University with a B.A. in the History of Science, Medicine, and Public Health. She is currently a second year dental student pursuing her DMD degree with a scholarship at the University of Pennsylvania School of Dental Medicine.
Julie has always had a passion for educating other like-minded students. At Yale, she ran the Community Health Educators organization in addition to tutoring students of all ages across all academic disciplines. She is eager to bring her experience to DAT Bootcamp and support pre-dental students in their admissions processes. Outside of dental school, Julie enjoys exercising, baking, and spending time with her labradoodle, Lily.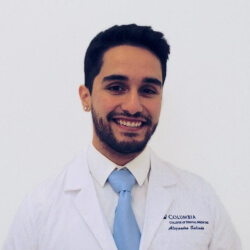 Alejandro Salcedo graduated cum laude from Loyola University Maryland with a B.S. in Biology and a minor in French. He is currently pursuing his degree at the Columbia University College of Dental Medicine.
Alejandro spent most of his educational years tutoring science and language courses and working on several research projects. His experience working with students, along with his expertise in understanding what it takes to become a highly sought after and competitive applicant is what attracted him to join the Bootcamp Admissions team. He is eager to guide pre-dental students to the dental schools of their dreams. In his free time, he enjoys cooking, learning new languages, traveling, and listening to music.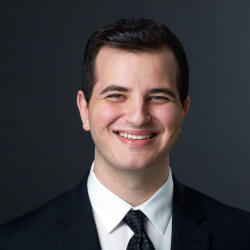 Richard Handal obtained his B.S. in Biology from Nova Southeastern University with the highest academic distinction. He is now in his final year Columbia University College of Dental Medicine pursuing a career in general dentistry.
Richard has a passion for mentorship, including hosting pre-dental students for their interviews, volunteering with the university's admissions department, and spending time on Student Doctor Network. He also served as a teaching assistant for the third year Oral Histology and preclinical Orthodontics courses. With multiple acceptances and scholarships to dental schools, he recognizes the importance for originality and sincerity demanded by the application process. Working at Team Bootcamp allows the opportunity to continue working with his future colleagues and guide them through refining and brainstorming the creative writing aspect of dental school applications. In his free time, Richard enjoys cooking, exploring New York City, collecting sneakers, and modern art.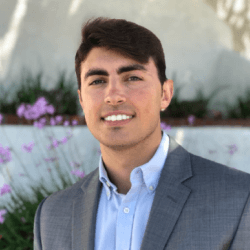 Symeon Stefan graduated summa cum laude from Miami University in 2017 with a B.A. in Biology and a minor in Classics. He is currently a third year DDS student at Columbia University's College of Dental Medicine, and is involved in both dental implant research and the NY state SPREP program. He hopes to specialize in periodontics following the completion of dental school.
Symeon has served as a science instructor and writing tutor in multiple settings, and enjoys the satisfaction of facilitating students' learning. As the ADEA liaison between the student body and curriculum committee at Columbia, Symeon has insight as to the student profiles and applications most compatible with current DDS curriculums. Symeon's hobbies include tennis, horology, and running.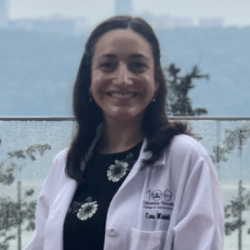 Cara Minichetti is currently pursuing her DDS at Columbia University College of Dental Medicine. She obtained her B.A. in Sociology from Georgetown University, where she graduated cum laude. Cara has an abundance of research experience in sociology, biochemistry, cancer growth, and dental patient-provider communication. Following graduation, she intends to pursue a General Practice Residency.
Cara has been a member of the DAT Bootcamp team since 2017 and has led several initiatives, however she is most passionate about helping pre-dents gain acceptance into dental school. Through her role at DAT Bootcamp, she has provided advice to hundreds of pre-dental students over the years. Her experiences at Columbia University, DAT Bootcamp and ASDA have provided her with exceptional expertise in the dental school admissions process. In her spare time, Cara enjoys yoga, visiting the newest restaurants, and spending time with her cat, Ash.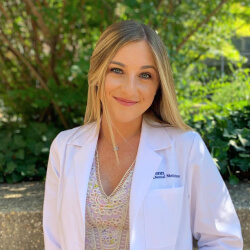 Jaime Guberman graduated from Emory University in 2018 with a B.A. in Biology, where she conducted research in cell biology and infectious diseases. During her gap year, she worked as a full-time dental assistant. She was accepted to all of the eleven dental schools she interviewed at, and is now pursuing her DMD at the University of Pennsylvania School of Dental Medicine.
Knowing what it takes to be a competitive applicant, Jaime is excited to help pre-dents navigate their way through the admissions process. Having written several research proposals and worked as a teaching assistant, she has refined skills in writing and working collaboratively with students. In her free time, Jaime enjoys playing tennis, going to the beach, and exploring new restaurants in Philadelphia.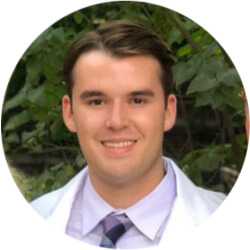 Michael Cimba graduated Magna Cum Laude from Saint Mary's University of Minnesota where he majored in Biology, minored in Chemistry, and played for the NCAA Hockey Team. Currently, he is a class of 2022 DMD candidate at the University of Pennsylvania School of Dental Medicine. He plans to pursue Oral and Maxillofacial Surgery Residency upon graduation.
Michael holds various leadership positions at Penn Dental Medicine, such as being the Vice President of Philly Phaces, the Secretary of the OMFS Society, and is a Co-Founder of the Penn Health and Fitness Club. Having multiple acceptances at numerous dental schools, he cracked the admissions code and landed an acceptance at his top choice at Penn. Michael has a strong passion for community service and mentoring. He continues to coach youth hockey players and tutors both high school and college students while maintaining an excellent academic record in dental school. His hobbies outside of dentistry include going out with friends, music festivals, sports, and graphic design.
Student Reviews
9.8 / 10 satisfaction rating based on our students feedback. "Getting that acceptance letter from my #1 school made this service worth every penny."

The personal statement express was a lifesaver!!! I wasn't even going to apply this application cycle; however, with a last minute change of plans, I found myself scrambling to get everything finished. I had just written my personal statement, and was about to submit my application, and I was able to get feedback just a few hours after I sent it. The advice was very thorough and helpful! I actually talked with a dental school admissions committee on the phone to receive application feedback, and they said I had one of the best personal statements they had ever seen. Thank you DAT Bootcamp!!!
- Julia R.
I used the Personal Statement Express Overview that is offered by DAT Bootcamp because I was finished with writing my personal statement, but I couldn't find the "perfect" final draft. I wanted an honest opinion from someone who didn't know me. Using this service was a wonderful experience! My assigned expert contacted me through email and thoroughly reviewed my personal statement within a day. The review included an overview of each paragraph with comments on the content, ways to improve the structure of the paper and grammatical corrections. In addition, my expert rated my paper out of 10 and wrote a summary of how the paper was put together and his thoughts on enhancement. The courteous feedback and timeliness of service was exactly what I needed to feel confident in my personal statement. It helped me to take what I wrote and make it into a strong, well-structured personal statement that I loved.
- Elisa N.
My experience with DAT Bootcamp admission was great. There was a great communication which allowed making the phone call appointment very easy. The phone call itself was very helpful for me. Before making the phone call, I was very unsure of where I stood regarding which schools I have a chance in being admitted but [Team Bootcamp] made it very clear for me. He carefully answered all the questions I had and even allowed me to ask questions after the session. Now I feel confident regarding what school I will be applying to.
- Emily P.
My personal experience with DAT Bootcamp service has been outstanding. [Team Bootcamp] was very responsive and helpful throughout the process of completing my personal statement. I would highly recommend this service to anyone wanting to craft an immaculate personal statement.
- Chris J.
[Team Bootcamp] is excellent. Always helpful, always available to answer questions. [Team Bootcamp] helped me a lot in writing my personal statement in a way I could never think. Additionally, [Team Bootcamp] helped me find the schools that would fit with my academic grades. I will always be grateful for [Team Bootcamp's] help.
- Roger M.
Alex was amazing! He helped me so much - he helped me come up with ideas for my personal statement, draft it and edited it numerous times, paragraph by paragraph. His service was always fast and efficient, and he always answered emails, texts and calls in a timely manner. Thank you so much for everything!
- Sarah A.
I loved my experience. [Team Bootcamp] gave me a call and we talked about the personal statement and we had a mini game plan on how to proceed, and [Team Bootcamp] quickly started a google doc so we could both see my results. [Team Bootcamp] would revise almost everyday and warn me if something didn't sound good. I loved [Team Bootcamp's] honest opinions and I ended up with a killer PS that we both liked. It got me into 9 top dental schools with scholarships at most of them!
- Monique M.
It's the best resource. I have to say a huge thank you to [Team Bootcamp] for all of his support. [Team Bootcamp] made the process of applying to dental school so much better and much more professional for me. I greatly appreciate the DAT Bootcamp team for their help. You guys are the BEST.
- Ali T.
I am thrilled with the experience that I had with DAT Bootcamp. It not only helped me with the actual DAT tremendously, but [Team Bootcamp] was super helpful and prompt at answering and guiding me through the entire application process. I'm extremely happy and grateful for all the help from you guys. Without you guys I wouldn't have been accepted into my dream school.
- Jason L.
Getting that acceptance letter from my #1 school made this service worth every penny. I had written a pretty good personal mission statement on my own, but Alex helped me to dig a little deeper, refine my format, and create a narrative that flowed smoothly. With his help I was able to write an excellent personal mission statement that truly communicated who I am and why I want to be a dentist. I'm honestly so happy I chose to use this service.
- Natiri S.
I really liked the admission services from DAT bootcamp. [Team Bootcamp] was quick to respond and even would help me proofread and give me updates about the progress. My essay turned better because of the help that I got!
- Surya P.
This bootcamp service helped my application stand out. It helped me land multiple interviews at competitive schools. I would recommend to a friend!
- Shah P.
DAT Bootcamp Admission Services helped me a lot, especially with my experience review. I had a hard time explaining what I did in each of my experiences, but with [Team Bootcamp's] help I was able to write concisely and to the point. The communication was fast and my whole experiences were edited in less than a few days.
- Sahba M.
The feedback I got on the draft I submitted was very constructive and clear. The turnaround time was also fantastic. The process definitely helped me write a PS that was well organized and compelling.
- Lewan M.
Free Resources
Here's all of our free resources that will help make you a better applicant:
How to Get Into Dental School Guide
I wrote this guide to give you everything I have learnt before, during and after the application process for dental school. I have included all the information I wish I had known in the beginning that would have made me a more competitive and informed applicant. My goal is to allow you to put your best foot forward during your pursuit of a career in dental medicine. Having reviewed hundreds of applications through the DAT Bootcamp Admissions Services and helping students gain admissions into every dental school in North America, I framed this guide assuming you're aiming for admission into the most competitive dental programs. Keep in mind that a one size fits all approach does not work for every situation, there are many exceptions, and I will do my best to cover as many variables as possible. Without further ado, I want to wish you the best of luck going forward though, there is very little luck involved in the process. A strong work ethic and determination is what will get you into your dream dental school.
Sample Personal Statement
Click the button below to view a sample personal statement from one of our students.
Sample Dentist Reference Letter
Click the button below to view a sample dentist reference letter.