Most Recommended for 2021
Upgrade Your Membership and Get Everything You Need for an Awesome DAT Score
Most Popular
✏️

60 high-yield practice tests with thorough explanations and illustrations that are easy to understand.

💻

10 full length exam simulations to help you get comfortable with what you'll see on test day.

📹

Dr. Mike's Chemistry Videos spans 330+ in-depth videos teaching you DAT chemistry from the ground up.

📹

PAT, QR, and RC Academy which includes 70+ in-depth videos paired with 450+ practice problems to test and reinforce your understanding.

📑

Our proven study schedule that has 1000's of our students scoring extremely well on their DAT.
⚡

PAT Generators create an unlimited amount of exam-like angle ranking, hole punching, cube counting, and pattern folding questions for you on the fly.

🤩

Student Hero support that's like having a private tutor at your fingertips anytime, anywhere.

📱

iOS and Android apps help you review your content on-the-go!

⚡

No software to download. Your upgrade will work instantly.

📅

90 days of access.
⬅️

Includes everything you get in the Bootcamp Pro membership, and more.

🔬

Biology Booster - 200 additional biology practice questions in the biology question bank.

⚗️

General Chemistry Booster - 150 additional general chemistry practice questions in the general chemistry question bank.

💊

Organic Chemistry Booster - 150 additional organic chemistry practice questions in the organic chemistry question bank.

📐

Perceptual Ability Booster - 450 additional perceptual ability questions spanning across 5 new practice tests.
📙

Reading Comprehension Booster - 200 additional reading comprehension practice questions spanning across 5 new reading comprehension tests.

🤩

Priority Student Hero support gets your questions answered faster anytime, anywhere.

📱

iOS and Android apps help you review your content on-the-go!

⚡

No software to download. Your upgrade will work instantly.

📅

180 days of access.
"I would HIGHLY recommend students use DAT Bootcamp. I strongly believe that the value of the program is far beyond what it costs. Similar prep classes cost upwards of $1000 and don't offer the things that Bootcamp does." - Angela Adhikari, 22 AA (96.7%), Featured Student of November
See How DAT Bootcamp Stacks up Against Other Prep Courses, Like Kaplan:
DAT Bootcamp has created powerful techniques for approaching all sections of the DAT. And we offer more high-yield study material than anyone else
Price
Number of Practice Tests
Number of Questions
Chemistry Video Series
Perceptual Ability Academy
Quantitative Reasoning Academy
Reading Academy
Full-Length Exam Simulation
Built Exclusively for the DAT
Unlimited PAT Practice
Bookmark Questions
Student Hero Support
Bootcamp Pro
$497
60 Practice Tests
4670+ Questions
330+ HD Videos
55 HD Videos
77 HD Videos
19 HD Videos
Kaplan*
$1299
42 Practice Tests
2710+ Questions
82 Videos
13 Videos
10 Videos
10 Videos
*DAT Self-Paced Program as of 4/11/19
"If I could've done anything differently, I wouldn't have spent the money on Kaplan and just used Bootcamp. Bootcamp tests you only on what you need to know, and nothing you don't." - Haley Neal, 23 AA (98.8%), Featured Student of February
Here's A Closer Look at What You'll by Get Upgrading Your Membership:
Simulate the DAT with our exam-like software
Get comfortable with what you'll see on test day by taking our 10 full length exam simulations.
New on the 2021 DAT: practice using the highlighting and cross-out features.
10 PAT practice tests give you the extra practice you need to ace the PAT section.
Get 10 QR practice tests to master the 2021 QR section.
Cover the full breadth of the biology section with 10 Biology practice tests.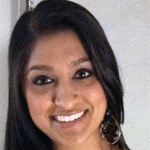 "Out of all the programs and DAT prep materials I used, DAT Bootcamp, by far, is the most similar to the actual exam."
– Jasmine Faldu, 25 AA (99.9%), Featured Student of November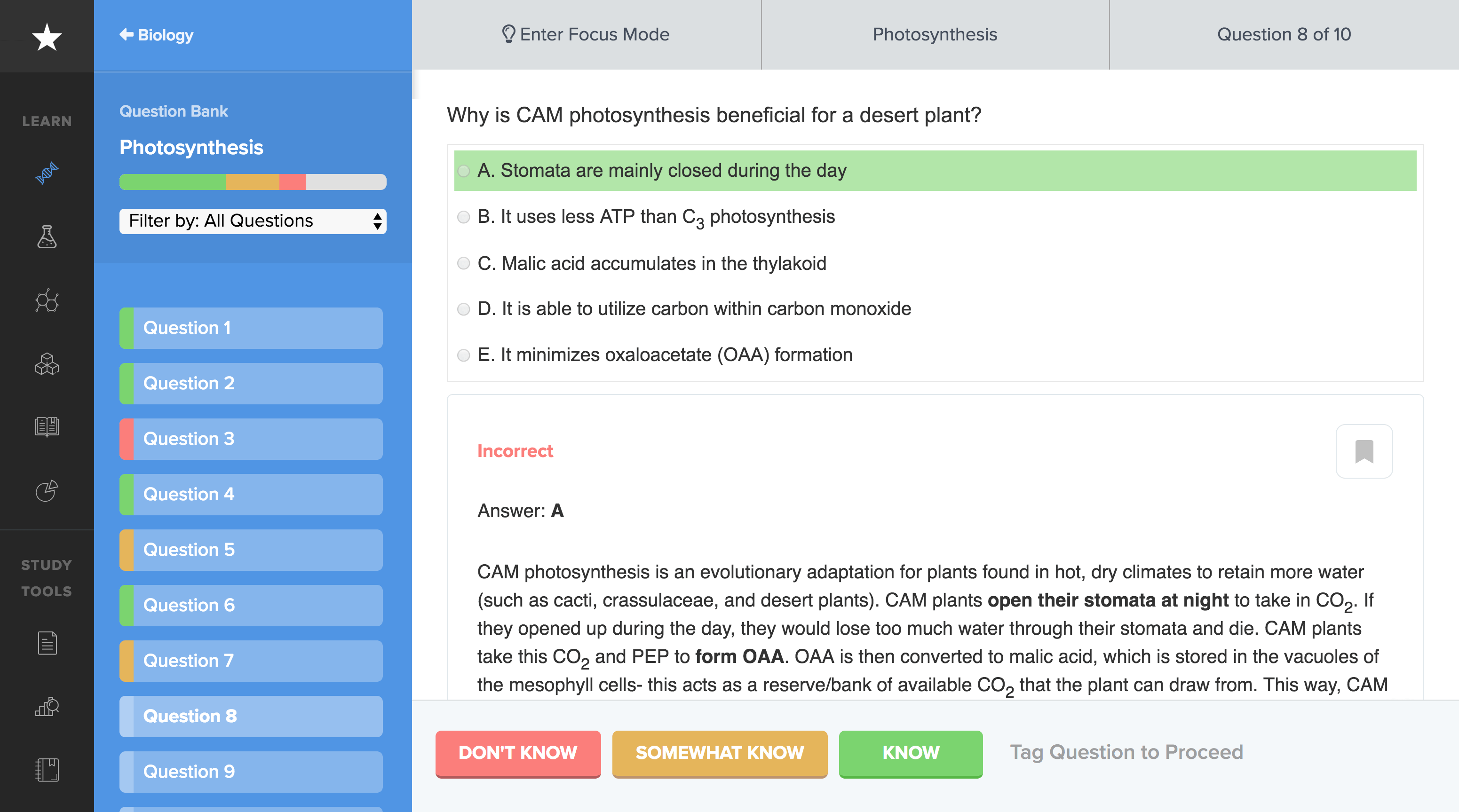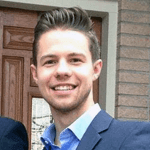 "I can confidently say that DAT Bootcamp questions were most comparable to what I experienced on the actual DAT."
– Christofer Hatzis, 24 AA (99.7%), 30 OC, Featured Student of October
Practice with 4,670 high-yield questions in our question bank
Questions are updated continuously to ensure that they match the changing standards of the DAT exam.
Our questions are written by dentists, PhD's, and test takers who scored above the 97% percentile, and know the strategies to get you there too.
Complete with detailed solutions and performance tracking.
Master chemistry with Dr. Mike's Chemistry Videos
330+ HD lecture videos tailored exactly to what the DAT will test you on - don't waste time studying untested material.
550+ organic and general chemistry quiz questions to test your understanding. Every quiz question has a video explanation.
Our practice tests have solution videos, too - over 300+ videos for the organic chemistry and general chemistry practice tests will walk you through the problems step-by-step.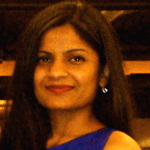 "The explanations for each question are extremely helpful. After I took each test, I read through all of answers and made sure I learned everything about the questions that I got wrong so I would never miss similar questions again."
– Falguni Patel, 23 AA (98.8%), 24 GC, 29 OC, Featured Student of October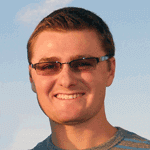 "I would use the PAT generators right before bed. The generators create an endless amount of questions which challenge you and force you to build your PAT skills."
– Matthew Ellison, 25 AA (99.9%), 23 PAT, Featured Student of September
Destroy the PAT with our PAT question generators
Visualize and manipulate TFE questions in 3D using our popular TFE visualizer.
300+ 3D PAT solutions for the Top Front End and Keyhole sections.
Play the PAT Trainer game daily to sharpen your perceptual skills.
Learn how to answer TFE questions with our famous TFE Tutorial.
Detailed and highly-integrated explanations
Expanded 2021 Bootcamp Bio Explanations teach you the concepts you need to know.
We will explain each answer choice and how it relates to the question, so you can cover more information in a shorter amount of time to boost your score.
Our updated PAT and QR step-by-step explanations will walk you through the problem so you know the most efficient way to get the right answer on any similar question.

"DAT Bootcamp provides very elegant and easy to understand solutions. The types of questions that DAT Bootcamp provided were spot on compared to the actual exam."
– Rameen Vafa, 24 AA (99.7%), 25 BIO, Featured Student of June
"I also cannot stress this enough –it was the reason I got in contact with Ari in the first place- I think the PAT practice on Bootcamp is the absolute best for practicing the PAT section."
– Aaron Shea, 25 AA (99.9%), 26 PAT, Featured Student of February
Instant score analysis highlights your weak areas
Discover your strengths and weaknesses, then use our subject-specific practice tests to turn those weaknesses into strengths.
"Bootcamp took me from a 17 AA to a 22 AA. I truly believe that Bootcamp prepares you for anything that could possibly be tested." - Carly Robinson, 22 AA (96.0%), Featured Student of March
Check out What Our Students Are Saying About Their Success with DAT Bootcamp:
Everything you need to get an awesome DAT score, and nothing you don't.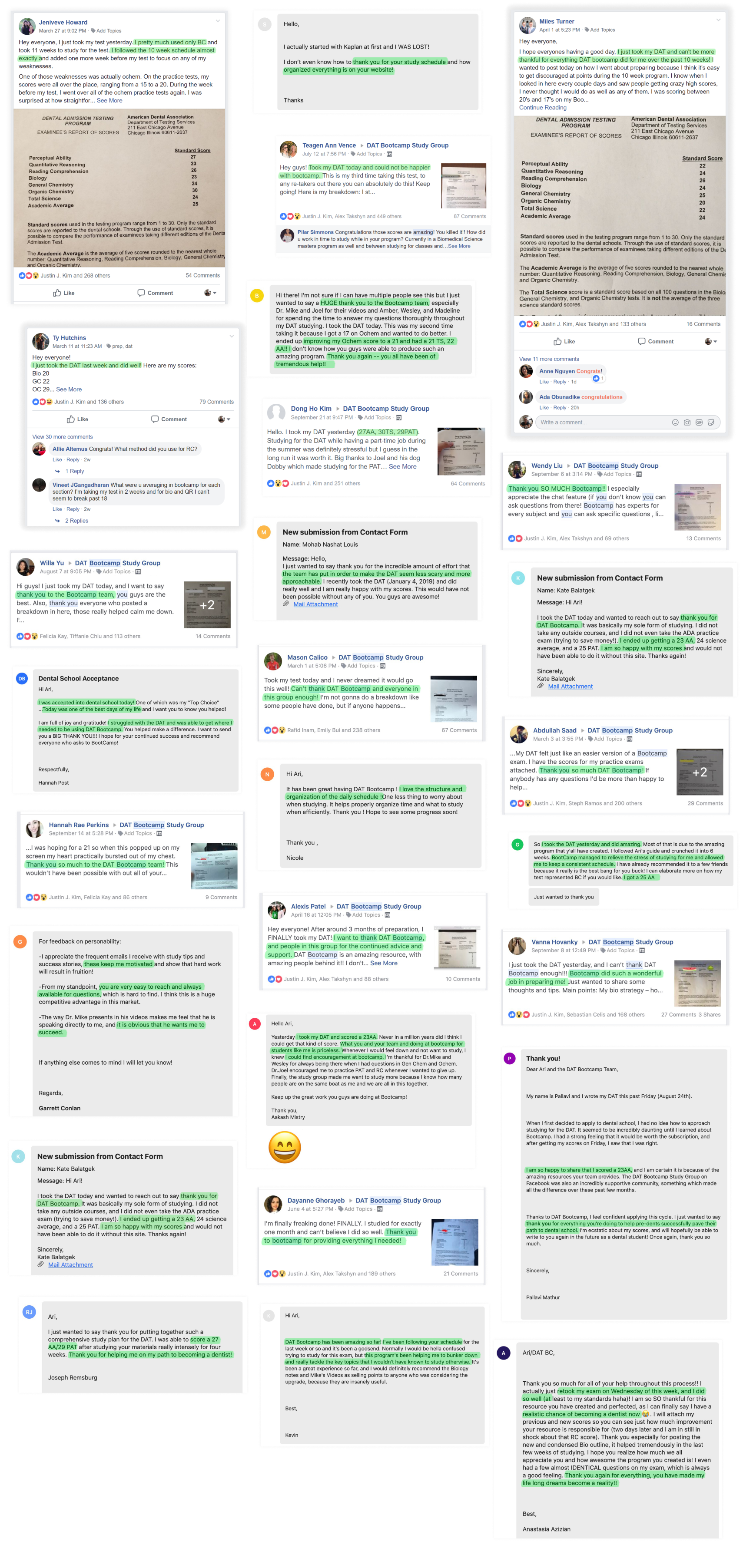 97%

of Pre-Dental Students Prepared with DAT Bootcamp Last Year, Here's Why: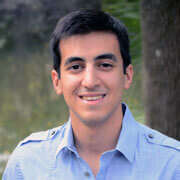 There's no shortage of DAT prep material out there, and they all offer similar things: practice questions, video lessons, practice tests, etc.
So why did 97% of students choose to prepare with DAT Bootcamp last year?
The answer is two-fold:
1. We organize and tell you exactly what you need to know for the DAT in a way that gets results.
Students often feel lost when they first start studying for the DAT. It feels like there is a mountain of unorganized information you have to sift through and learn from.
We've used our personal experience to organize DAT Bootcamp so you never feel lost during your DAT preparation. You'll always feel confident in knowing exactly what you need to do next.
2. Team Bootcamp simply cares more about your success.
We've been in your shoes and understand your DAT score isn't just a number, but a ticket to achieving your dream of becoming a doctor of dentistry.
Each one of us remembers the moment we received our DAT scores and realized we unlocked a better future for ourselves. That moment is an incredible feeling, and we've made it our mission to help you achieve that feeling, too.
We infuse our enthusiasm for your success throughout the entire program. Nothing excites us more than hearing another success story from one of our students being accepted to dental school.
97% of students prepared with DAT Bootcamp last year because they know we care for their success more than anyone else. We provide a better, focused, and organized way to prepare for the DAT that gets results.
And we can't wait to help you achieve your dream of becoming a doctor of dentistry.
- Ari & the DAT Bootcamp Team
Columbia University
College of Dental Medicine, Class of 2018
Our Team of Student Heroes Is Like Having a Private Tutor at Your Fingertips, 24/7:
Have a question about organic chemistry, the application process, or just need some encouragement? Our student heroes are here to help: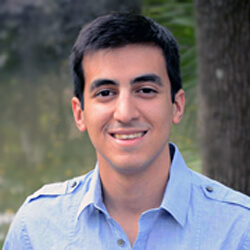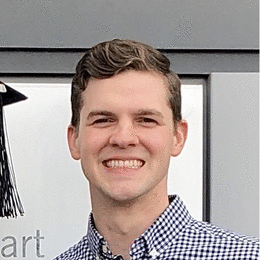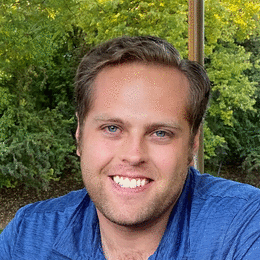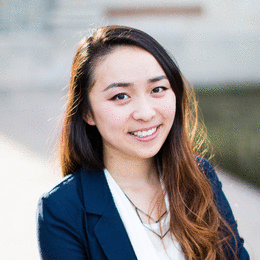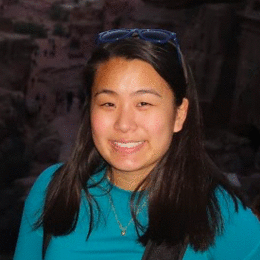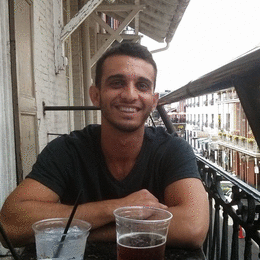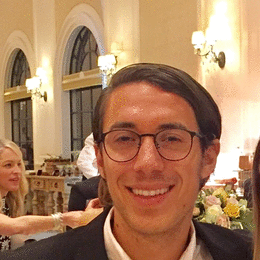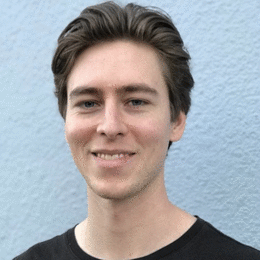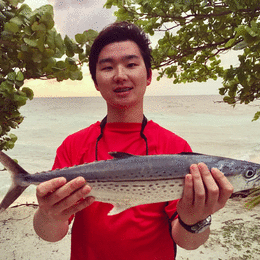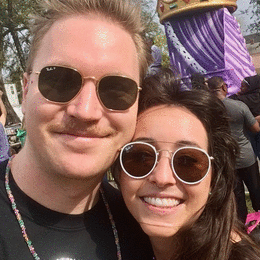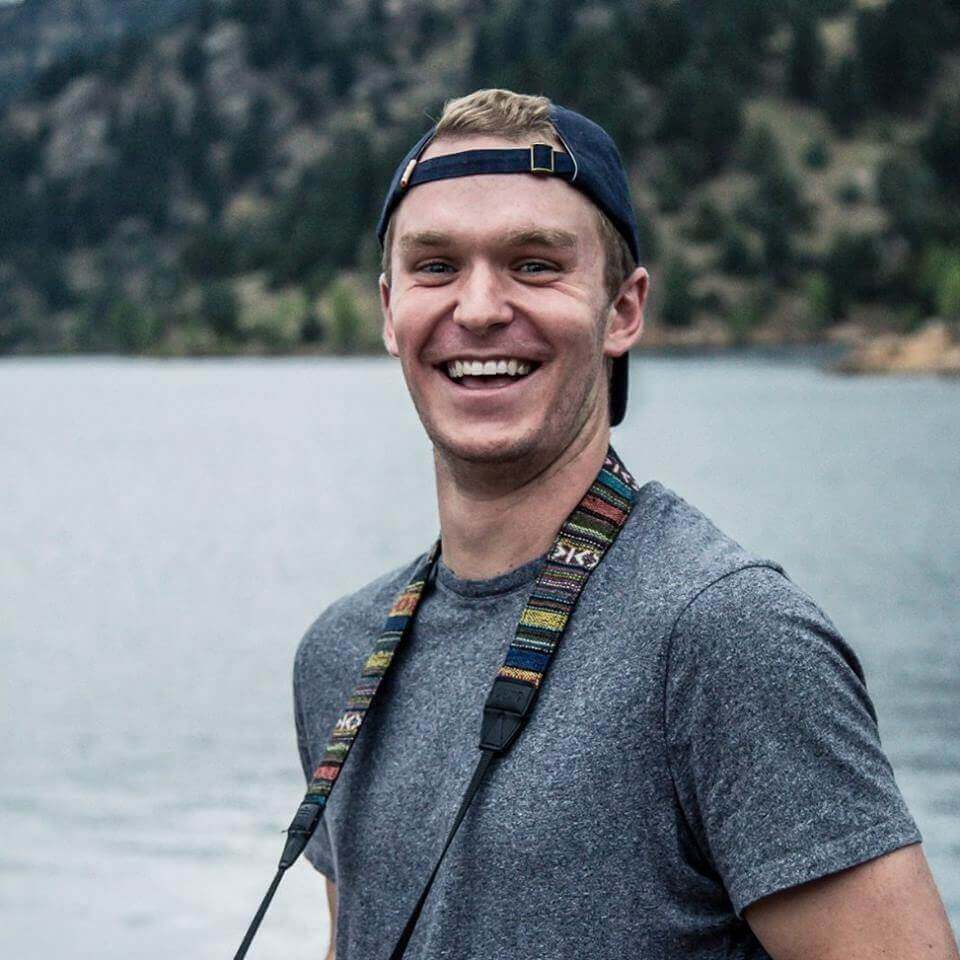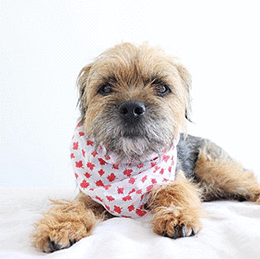 Frequently Asked Questions:
How similar is DAT Bootcamp to the actual DAT?
We believe it's very similar in terms of difficulty. We ask questions that require you to think critically to ensure you thoroughly understand all topics that could be asked on the DAT.
Are all of the subject tests different?
Every test covers different concepts and topics. We avoid repeating questions and avoid asking the same question with different numbers.
I take the DAT in a few days. Will I have time to complete every practice test, and will it be helpful?
We believe DAT Bootcamp is most effective when used for the duration of the 90 day subscription, but can still be very effective even if you only have a couple of weeks to study with it.
From a recent customer: "These tests are amazing. I would recommend buying the entire package. I actually only bought them about 4 days before my exam and it was the best thing that I did! I learnt so much from these tests, especially the GC tests. I really think that these tests are the reason I got a 24 on GC. They were the most representative questions of the real exam."
I've already taken an expensive commercial prep course, will DAT Bootcamp help me?
Absolutely. Since all we focus on is the DAT, we can invest more time and resources into creating high-quality explanations that will teach you the DAT-specific strategies to ace your exam. All of our content was written and created specifically for the DAT. None of our content has been adapted or reused from other exams, like the MCAT, which provides you a higher quality test prep experience.
How long will my upgrade last?
Bootcamp Pro memberships expire 90 days after purchase. Bootcamp Plus memberships expire 180 days after purchase. You will not be billed again at the end of your subscription.
Do you offer any coupon codes?
If you're a member of a pre-dental club or society, check with one of your officers to see if you have a discount already set up for your school. If not, just have an officer contact us so we can setup a discount!
I received a DAT fee waiver from the ADA, am I eligible for financial help to buy DAT Bootcamp?
Of course. Send us a message with your DAT fee waiver verification from the ADA and we'll help you out.
Is there a payment plan for DAT Bootcamp?
Yes! Click here to learn more.
Have Any Questions?
If you have any questions, feel free to send us an email. We appreciate your time and work hard to respond to each student as fast as we can.