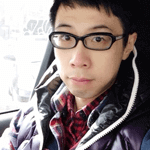 Meet Richie Xu, a happy DAT Bootcamp customer who recently conquered the DAT. I've asked Richie to share his DAT experience with us as the featured student of July.
What is one piece of advice you would give to another student preparing to take the DAT?
The DAT, like most other "prometric-style exams", is all about degree of proficiency in each subject. It's absolutely NOT enough to just know the knowledge, but to truly master it like a reflex arc (AKA knowing answers without going through brain, and yes, I just gave out one answer to a typical bio question). This will save you a lot of time during each section so you can check answers / re-think hard ones. Luckily, the DAT format is organized in descending difficulty (Science -> PAT -> Reading -> Math), because latter parts requires less "cramming" but more "correct strategy." In order to beat the DAT, doing well in Science is not only a nice boost of score but also a head start on confidence throughout the whole 5-hour session. The ONLY ways to master science topics are to:
Plot everything into a vivid story and constantly refining each story in your mind (e.g.. how does kidney function? how will it be affected by intaking too much glucose?). Make sure you can play chemical reactions / formula like you would Legos. Do NOT just read from books, but use those countless animations of Biology/Chemical mechanisms online to learn efficiently!

Do as many questions from recommended Q-Banks as possible, and constantly re-visit wrong ones to add them to your "reflex arc". In a typical 8-hour/day study, one should spend at least 4 hours on Q-Bank.

Simulate the real DAT starting from beginning by alternating subjects without long break, e.g.: getting tired on Science? do PAT for fun! Transition between subjects quickly is a time-saver in real deal. Daily pain-in-butt study will make the real DAT feel like a breeze.
How did you use DAT Bootcamp to prepare for the DAT?
DAT Bootcamp is undoubtedly the ACCURATE reflection of real DAT questions on both concepts and difficulty. I went through all sections numerous times to constantly blasting myself on wrong answers so that I won't get them wrong again in real DAT. Bootcamp is brilliant for that it pinpoints details that people tend to neglect by just reading from textbook/notes, and these crucial key points should be employed to make each concept fuller and easier to remember. Moreover, Bootcamp offers a unique PAT experience that could be frustrating for 1st-time user but extremely helpful on training of discerning minor details. For the reading/math section, I think Bootcamp gives a good grasp of topics that DAT wants students to know.
One important point to stress here: NEVER care too much on practice test scores! Practice tests serve to help us understanding concepts and show us weak areas. Practice test scores will naturally go up if right strategy is employed. Even memorizing answers could be the right strategy because this becomes part of "reflex arc"!
In general, I would yield a similar score by having used Bootcamp alone.
What would you do differently to prepare for the DAT?
I would be more cautious on textbook / Q-Bank selections before I get started. For me, I know everything about human well, but nothing on other creatures and forgot 1st-year chemistry. I should get started by reading basic chemistry textbooks before jumping into questions and got all messed up. Online bio-notes (e.g. Bootcamp Bio Notes) would be more helpful than Cliff's / Kaplan for me. I tried other practice test programs but some of them are not as brilliant as thought. I should also start earlier on memorizing chemical reactions / trigonometry formulas, instead of relying on short-term memory during exam. Everyone is of different background, so please dig in weak areas first before purchasing Q-Banks / books, and start memorizing facts from day 1.
My score breakdown: 24 AA, 24 TS, 27 BIO, 24 GC, 22 OC, 22 RC, 25 QR, 25 PAT.
For a more detailed breakdown of my real DAT, check out: http://forums.studentdoctor.net/threads/04-23-2014-dat-breakdown-need-advices-plz.1067129/. Feel free to PM me there and I will help out if I can.
Get a better DAT score
Get instant access to 60 practice tests, Mike's Chemistry Videos, PAT generators, the full-length test simulator, and a lot more.
Upgrade Your Membership
---