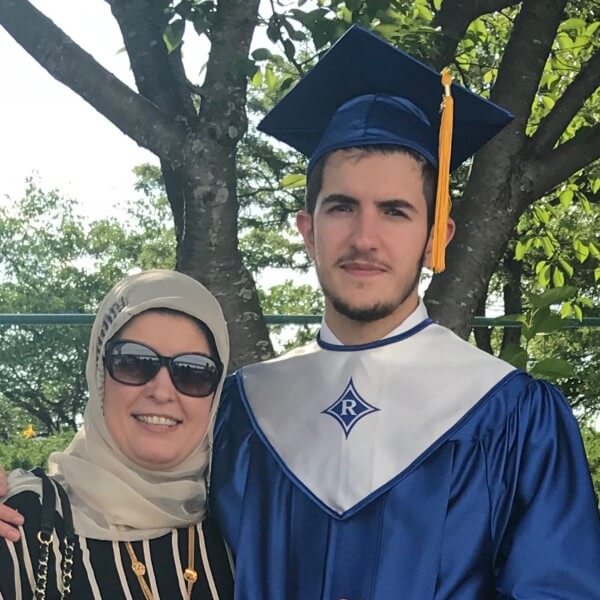 Meet Abdullah, a happy DAT Bootcamp customer who recently conquered the DAT. I've asked Abdullah to share his DAT experience with us as the Featured Student of July.
What is one piece of advice you would give to another student preparing to take the DAT?
One piece of advice that I would give to other students preparing to take the DAT is to aim high. I too often see other students aiming for just an average score in certain subjects which I don't think is the way to go. I personally believe that the higher you aim, the higher you will achieve. Of course, it will seem overwhelming at first, which is why it's important to take it easy, do as much as you can everyday, and be consistent in how much you do everyday. A good way to stay consistent with your studying is following Ari's 2-month study schedule.
How did you use DAT Bootcamp to prepare for the DAT?
The only resource that I used was DAT Bootcamp which prepared for all sections on the DAT, and the main thing I would say that prepared me were the practice tests. These are the best way to stimulate what you will see on the actual exam and will also improve your pacing. I frequently found myself taking too long on certain questions and the practice exams definitely helped with letting me know what topics I needed to focus on and improved my test taking speed. Also, since there were some biology courses that I was yet to take at my school that would be covered on the DAT, the biology section was the most overwhelming for me. What I found to be most effective was taking notes and making flashcards of information in the Key Takeaways section at the end of most biology questions in Bootcamp. This was the best way of learning the main parts of information that was new to me, then after I got the main ideas down I would go back and study the smaller nuances associated with that topic.
What would you do differently to prepare for the DAT?
If I could go back and do things differently, I would definitely focus more on the QR section in the weeks leading up to my DAT. In my opinion, the QR section is the biggest time crunch of the DAT and I was still taking too long on some questions on my test. As my test date was approaching, I felt like I needed to focus most on the other sciences so that was what I invested all my time into. Maybe because I have always considered myself strong in math, I neglected it at the end. This is something to watch out for: don't overlook certain sections during your review even if you had good prior experiences in them.
Abdullah's Score Breakdown
Biology

20

General Chemistry

30

Organic Chemistry

26

Reading Comprehension

20

Perceptual Ability

22

Quantitative Reasoning

21

Total Science

23

Academic Average

23
---