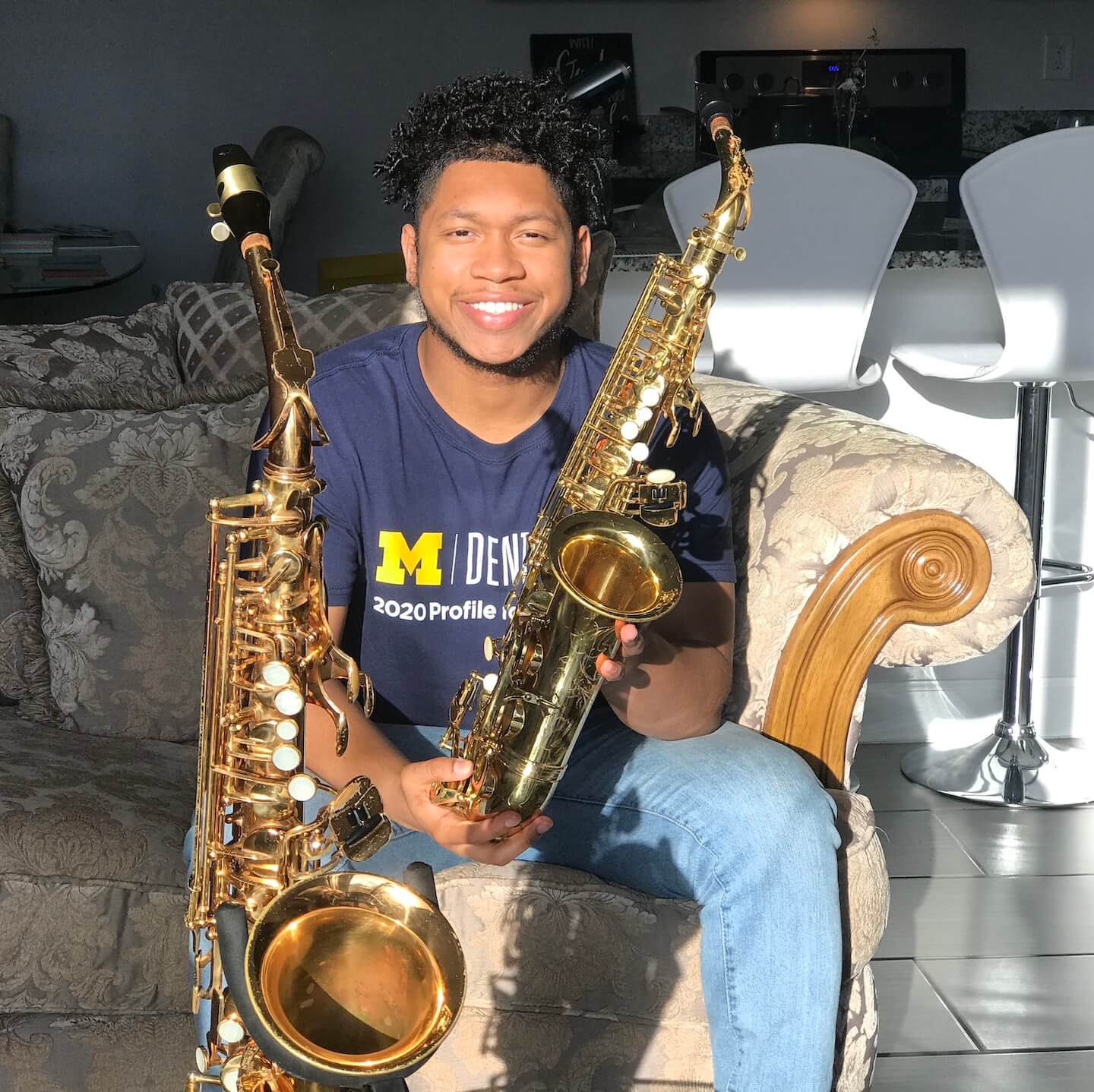 Meet Dedrian, a happy DAT Bootcamp customer who recently conquered the DAT. I've asked Dedrian to share his DAT experience with us as the featured student of October.
What is one piece of advice you would give another student preparing to take the DAT?
A piece of advice I would give to anyone preparing for the DAT is to stay consistent. You won't always see the results you want when you want, but they will come. Also, take it easy. The DAT is a long journey, and beating yourself up only adds to the existing pressures. One day at a time. One section at a time. One question at a time.
How did you use DAT Bootcamp to prepare for the DAT?
DAT Bootcamp was my go-to for the DAT. When I first started studying, I hit General Chemistry very hard because it was my weakest subject. I watched Mike's videos, took good notes, and then did the corresponding question bank. During my first attempt, I never marked anything as mastered. If I got it right, it went under "Reviewing," and if I got it wrong, it went under "Learning." I went over the bank again maybe two days or a week later, and if I got a "Reviewing" right, it got marked to "mastered" and so forth.
For Bio, I read through the whole 120 page notes and took notes, and then leading up to my test, I filled in missing information with the 500-page notes. I believe using the 120, and 500-page notes together were the most effective strategy for me. I don't think I would prefer either by itself. Also, a BIG shout out to the Bootcamp team because the dedication it takes to develop two biology resources is next to none.
Organic Chemistry was my strongest topic. I just finished taking it in college, and I had a fantastic professor. What I did was watch all of Mike's videos. He is a great professor, and then I went to the Q Bank. Very similar to GChem. However, the difference came in how I organized the information. I created a lot of flow charts for OChem, where GChem is more fact-based. Reviewing these charts repeatedly helped me understand underlying mechanisms and Ochem better.
For PAT, the generators were like gold to me, and I did them every day, if not most days. Reading comprehension, I watched all the videos and went through the little exercises Boot Camp has. Lastly, QR was a tough subject for me, so I watched all the videos and took notes. After that, I did question after question while writing down the ones I got wrong and fully understanding why I got them wrong.
How did you approach balancing studying for the DAT with your college courses?
When I first started studying for the DAT, it was at the beginning of my spring semester. I dropped down to 13 credits to study for my test. However, I was taking OChem and Histology, and those two classes took up so much of my time. What I did was make the DAT a priority. I always started a study session with the DAT. I did this because my other assignments had due dates, and it would be easy to shove the DAT to the side. As a result, I put the DAT at the top of my study list.
I did the generators as I walked around campus, and a cool thing to do is teach the DAT to your nerdy friends. If they are hip enough, they will find the PAT section kind of cool, and it will inspire you to keep going because everything a dentist does is cool. I tried to follow Ari's schedule as much as possible, but if there was something I was shaky on, I simply took an extra day on it or two. Lastly, some of my classes aligned with what I was studying on Bootcamp, and that helped tremendously. Being able to study for my OChem final while studying the DAT at the same time maximized my time. I think a reliable schedule and a positive outlook on this test will get anyone my score, or better.
Biology

23

General Chemistry

23

Organic Chemistry

23

Reading Comprehension

19

Perceptual Ability

21

Quantitative Reasoning

19

Academic Average

21
DAT Bootcamp © 2017 · Contact · Terms of Use · Privacy Policy
---