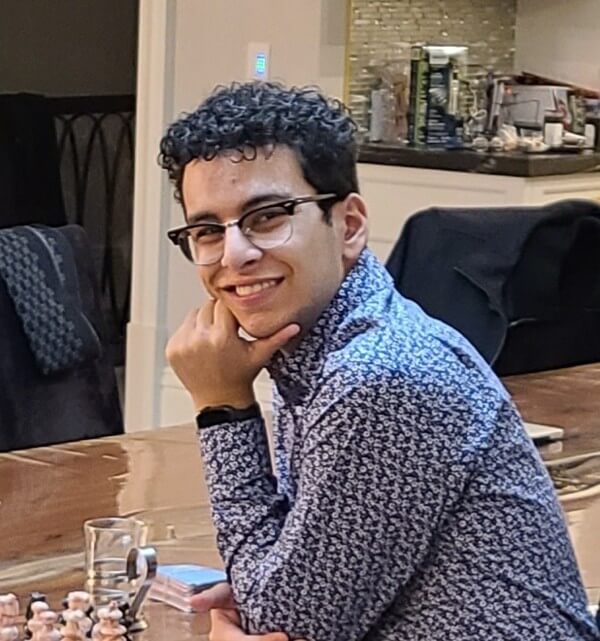 Meet Christopher, a happy DAT Bootcamp customer who recently conquered the cDAT. I've asked Christopher to share his cDAT experience with us as the Featured Student of April.
What tips do you have for other international students who are studying for the cDAT?
Tips I have for writing the cDAT are practice and repetition! Just because there is less material on the cDAT does not mean it's any easier. Personally for me I reviewed the material dozens of times, specifically the biology section as there was just so much info. I did all the tests and questions, provided by DAT Bootcamp at least 2 times. If you plan on redoing a test, it is best to wait a while, like 2/3 weeks before taking it again, as to really see if you remember the information!
Sections like PAT and RC required tonnes of repetition, they can ask literally anything, specifically in the PAT. I would always practice the angle ranking questions every day to get as good as I could, as that was my weakest section, and when test day came I flew by it! RC repetition involves reading tonnes of boring articles and seeing if you could recall key points in it, personally for me I found it easier to read each question than go through the article finding it, but it's really dependent on your style of studying!
What challenges did you face while preparing for the cDAT and how did you overcome them?
Some challenges I faced while preparing them include staying motivated to continually study and keeping a positive attitude when a practice test doesn't go as well as expected. To stay motivated I reminded myself of why I'm doing this in the first place and the reward I hope to get: becoming a dentist. Overall these months of studying play a huge role in the dental application, so really it's between having fun one summer or doing something I love for the rest of my life.
Keeping a positive attitude was initially difficult as I thought I was studying well and knew the material through and through, but the tests proved otherwise that I'd misread the info or even the question. I eventually realized that the marks on the practice tests don't matter, they just show me that I should study the material more and specifically what parts I should study more, so I turned a negative outlook into a positive one.
What was your favorite thing about DAT Bootcamp? Did you feel well prepared using DAT Bootcamp for the cDAT?
My favourite thing about DAT Bootcamp has to be the Question of the Day and Daily Warmup! These were great ways to test my knowledge in stuff during the weeks before the test, keep me confident, and learn a few things too! Without a doubt I would say that I felt well prepared using DAT Bootcamp for the cDAT, and Bootcamp is truly one of the best ways to study for the DAT in general.
The tests and learning material were amazing, and fairly similar to those found on the DAT, so that would be another reason why I love DAT Bootcamp! By giving a score after the test helps quite a bit to see how you would fare in the actual DAT, which helped me view my progression and understanding of the material.
A major thing that I think all people taking the DAT should know is that the most important part during the DAT itself is keeping a calm mind, and being able to change up your work strategy on the fly: if you can't get a question, move on and come back to it later. This might be obvious to some but the sheer stress of the exam can throw some people off! I believe that keeping this in mind actually helped me attain my mark, and hopefully, it'll help you too!
Christopher's Score Breakdown
Biology

30

Chemistry

23

Reading Comprehension

28

Perceptual Ability

23

Total Science

26

Academic Average

27
---