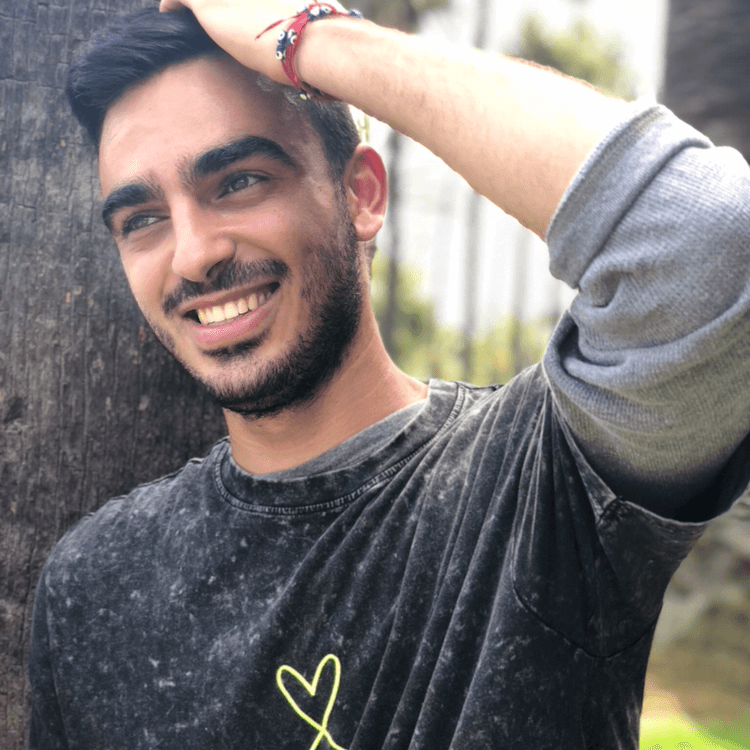 Meet Eman, a happy DAT Bootcamp customer who recently conquered the DAT. I've asked Eman to share his DAT experience with us as the featured student of April.
As a student working while studying for the DAT, what were some challenges you faced, and how did you overcome them?
I think the biggest challenge I faced while studying was maintaining the mental strength to stay committed to my study schedule, no matter the circumstance. Since preparing for the DAT takes months, having those days where you just don't feel like studying are inevitable. Visualizing my end goal in mind helped keep me strong and push through the urge to slack off.
Regularly setting time aside for my family and friends gave me something to look forward to. This allowed me to always be excited and helped keep my motivation high. Trust me, that feeling of getting that score you strived for makes all those days of struggling worthwhile.
How did you use DAT Bootcamp to prepare for the DAT?
I tried to keep up with Ari's study schedule as best as I could. In terms of content, I solely relied on DAT Bootcamp for all six subjects. I watched and took diligent notes on Mike's Videos, PAT Academy, RC Academy, and the Biology outline. I would also make sure to review my notes on a regular basis to make sure I wouldn't forget things, but rather reinforce them over time.
If you treat Bootcamp's material like gold and get it all down, I strongly feel that no other resources are necessary.
What is something you would have changed to help your study schedule go more smoothly?
One thing I would have changed was making the time in which I started studying everyday more consistent. I would start studying some days as early as 8 AM, but there would be others where I would start as late as 11:30 AM. On those days that I would start later, I would get anxious and feel guilty that I was slacking off.
One piece of advice I would give is to choose one time to start at every day, and stick to it! Treat the DAT is if it's a job you can not be late to. But, try find a happy medium of not being so hard on yourself. I wish I would have pat myself on the back a more throughout the process and enjoyed the journey of studying for the DAT more than I did.
Biology

25

General Chemistry

30

Organic Chemistry

26

Reading Comprehension

25

Perceptual Ability

23

Quantitative Reasoning

28

Academic Average

27
---