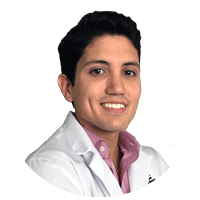 This week we invited Angelo Arce to share some things you need to know about the dental school application process. Angelo matriculated at his top choice dental school, Columbia University College of Dental Medicine, and is a member of the Student Admissions Committee. He's analyzed hundreds of interviews from an insider's perspective and has a lot of experience in the application cycle process.
The application cycle can be an intimidating process. I'm here to help shine some light on it.
It's important to realize that your application is unique to you and will have its own strengths. Don't base your application on a generic one you find online. You have a unique combination of extracurricular activities, academic scores, and experiences, and dental schools want to know about them. Don't be concerned if you didn't achieve the "magic" GPA or DAT score. There is no magic score and hitting a certain GPA or DAT score will neither guarantee nor ruin your chance of acceptance. Focus on your strengths.
It's normal to be nervous about applying. Sometimes, I'll hear an applicant say they're considering taking time off. Don't take time off because you're afraid to apply; it'll only delay your application cycle and cost you time and money. Be confident in yourself! Some applicants consider post-bacc programs as an alternate route. Post-bacc programs are great for people who decided really late that they wanted to do dentistry. They are great for people who did not complete their prerequisite classes. They are not great for people who want to stall on their application. Just like taking time off, post-bacc programs cost time and money. If dentistry is something that you really want and have been working towards, then you are ready.
When writing your application you should have an idea of where you want to apply. Knowing where you want to apply is the key to molding your application. There is no such thing as safety schools. Like applicants, dental schools have different strengths. The key to getting accepted is being a good match for a dental school. Some schools are better suited for general dentistry. These schools are generally better suited for students who enjoy a more hands on style of learning. High GPA and DAT scores are not as essential as experience with dentistry in terms of what they are looking for in applicants. Other dental schools are better in matching dental students to residencies. These schools generally have a more rigorous academic program. Therefore, they like applicants with a stronger academic profile. Your dental school is out there waiting for you. You just need to find the right one for you. Picture yourself as a dentist. Focus on what you want to get out of dentistry. Once you have that figured out, your application will naturally flow. Find your passion and follow it. You'd be surprised what you can accomplish.
I've also included a admissions cheat sheet PDF that will help you during the interview process.
Get the Admissions Cheat Sheet